Saturday 25th September saw Optivote used at the 9th annual Raven Residents' Day held at the Harlequin Theatre in Redhill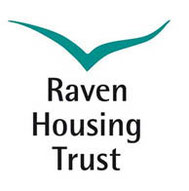 The three Raven's Got Talent finalists performed in front of Raven residents who then used Optivote to vote for the winner. All three produced exceptional performances on the day which left the audience with a difficult decision. After a few minutes of deliberation the audience was asked to use their Optivote handsets to vote for their favourite.

The competition was won by 13 year old Ryan Belcher who narrowly beat both Georgia Miller and Laura Martin and took home a prize of £250.

The Optivote system was then used throughout the rest conference with the residents answering questions and giving their opinions on additional services from Raven.

Jenny Rawlinson, Business Change Manager commented:
"Optivote was an ideal choice for us for the conference as it gave us a way of interacting with the residents that we have never used before. The fact that Optivote supported the event for us meant that the results of Raven's Got Talent could be delivered accurately and immediately. We even received a report for all of our questions before the end of the event".

Web address www.ravenht.org.uk