"Many thanks for everything that Graham did at the Conference. It all went very well and the voting really livened up the sessions"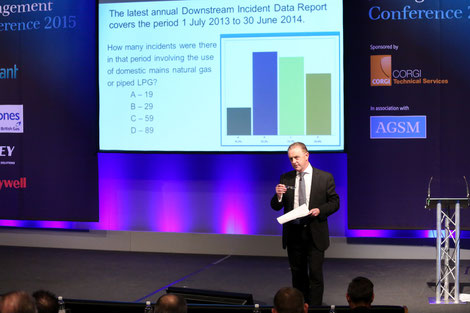 Sue Dormer, Marketing Director, CORGI Technical Services.

Optivote provided the service for the Gas Safety
Management Conference 2015 at which there were
250 delegates who were gas managers from Housing
Associations collectively responsible for gas
safety in over 2.5 million social housing homes.

"We would very much like to do the same next year too... having done this once I am sure  we will be more adventurous next time!"